March is my birthday month!  So I'm taking the opportunity to celebrate as much as possible.  That's only fair right?  This is what I say to myself every time my willpower fails me and I find myself with a cookie or Italian cream cupcake shoved in my mouth.  So what if it was only 9:30 a.m.  It's my birthday month!  Of course this isn't going to go well for my Bikini Body Challenge.
  There's always April – June.
The hubby is buying me a hydration belt for my birthday.  It's what I asked for.  And when I asked for it I got that blank stare that meant he only heard "blah, blah, blah… necessary for running, I swear… blah, blah, blah".  In these instances I just take the liberty of helping him out and buying it myself.  It's the least I can do.
It looks like there are three candidates for the job.
1. Amphipod RunLite 4  – $45
4 8oz bottles, built in stretch pocket, additional removable pouch.
2. Nathan Speed 4R – $32.60 on Amazon (and I have $15 in GC's thanks to Swagbucks!) + free shipping
4 8oz bottles, mesh pocket, interior flat pocket, pill pouch
3. Fuel Belt Helium 4 – Approx. $40 on Amazon, depending on the color.  Same Amazon perks as above.
4 7oz bottles, one pouch, variety of color choices
So now I need to decide which one to choose.  The cheapskate thrifty spender in me immediately rules out the Amphipod.  Amazon doesn't carry it and that would make it at least $25 more than the others, plus shipping.
Of the other two left I'm really leaning toward the Nathan.  Four more ounces (like that's a big deal), two pockets/pouches and I think that the bottle holders are formed plastic that make them easier to utilize while on the move.
The Fuel Belt sure does come in pretty colors though.
I have a few days to make a decision before my last $5 gift card is available from SwagBucks.  Do you use Swag Bucks?  It's free money for using their search engine.  I was skeptical at first but I earned $15 in a month for Amazon.  That allows me to buy more running/healthy food stuff.  Always a good thing.
Back to my birthday month.  Another decision I was supposed to make was where to go for my birthday dinner.  We really enjoy going out for nice dinners, usually an upscale steakhouse, and trying new foods.  It's a splurge for us and a chance to get dressed up twice a year or so.  I've been pondering what new-to-us restaurant to try.
My decision – beer and wings at the local wing place on Two-fer Tuesday!  The balance of the birthday dinner budget will be spent on tickets to see Kid Rock at the Houston livestock show and rodeo next Monday night.  I'm way too excited about this!  Probably more excited than I should admit.
Now I just need rodeo attire.  How about these?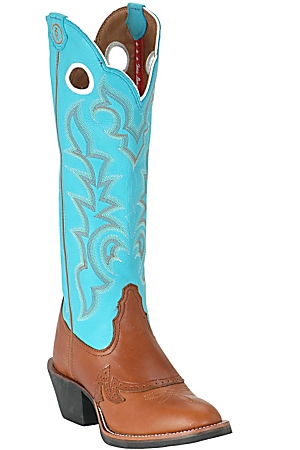 I kid, I kid!  Well, only sort of.  I would buy them in a heartbeat if I wasn't so financially challenged.